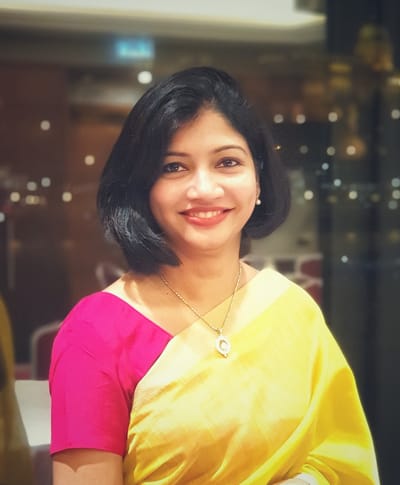 We are pilgrims on a journey called 'life'. The Vedas tell us that the ultimate purpose of life and this journey is 'happiness' - I go out every day and every moment seeking it.


Welcome to my Page.

I am Dr. Kirti Singh, a practicing Counselling Psychologist and an Army wife. I have a Doctorate in Clinical Psychology and I have done my M.Phil. and Masters in Psychology from Rajasthan University. I am certified in Mental Health Education from National Institute of Mental Health and Neurosciences, Bangalore. I have over 15 years of experience in counselling of adolescents, school children and working with specially abled children. I have worked as a counsellor with numerous schools as also on the Armed Forces SSB preparation panels as a Psychologist. I am a practicing online counsellor and conduct regular online counselling sessions and workshops.

I believe that each person is unique and special. Only by truly understanding ones own self can we truly be at peace within and with our surroundings. 'Aham Asmi - I am' - holds the key to all explorations within and to the true path to 'happiness'. I welcome you on this beautiful journey with me as we explore the subconscious and attempt to make sense of our thoughts and behaviour.

I have ample experience working with adolescents and adults and counselling to help deal with life-style stresses, OCD, phobias, anxiety, depression, academic stress, peer-pressure management, low self-esteem issues, poor coping mechanism, understanding self-concept, confidence counselling, career counselling, communication skills and other personality issues. I have assisted with numerous personality development and confidence building programs which have benefited my clients and their testimonials will vouch for the same. I believe in genuinely helping out and I look forward to the opportunity to positively enhance your life.
I would be happy to answer any questions you have about myself or the process, to help make this new step towards change as smooth as possible.

Looking forward to hearing from you and to helping you get through whatever your reason for being here may be!